At Spotter Buddy, we understand the dangers to workers and capital equipment associated with mobile equipment on your job sites and in your facilities. Spotter Buddy provides real-time bi-directional communication from the spotter to the driver. Therefore, Spotter Buddy protects employees from injury, or even death with the push of a button.
The Spotter Buddy's technology is invested to reduce risk by allowing the Spotter to remain in the safest possible area, rather than in the deadly line of fire.
Completely Portable/Transferable - No permanent installation required

300' range between Cab Receiver (CAB) and Handheld Transmitter (HH)

Water-resistant cases

Rechargeable Lithium-Ion batteries

14+ hours battery run time

Built-in Laser Pointer and LED Flashlight

Battery Charger Adapters (110VAC & 12VDC included)

Rugged, water-tight carry/storage case

4 mounting systems included
The Spotter Buddy Handheld Transmitter assures the Spotter that the Driver receives the Spotter signal. For instance, a vibration feature is built into the handle to alert the Spotter. Additionally, the Driver sees a red light and hears an audible "Stop" alert.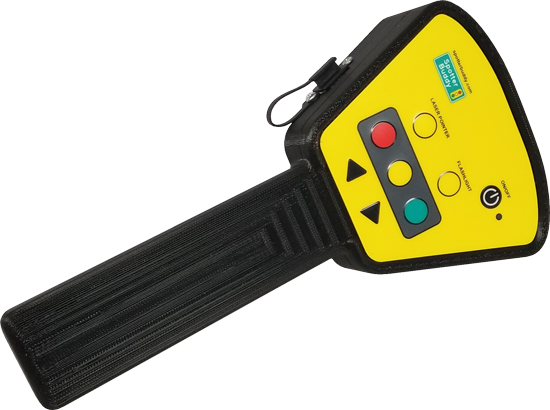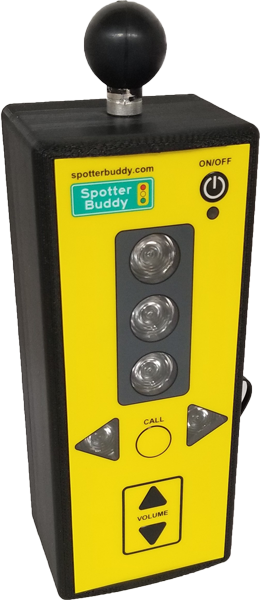 The Spotter Buddy Cab Receiver is positioned in the cab within view of the driver. It includes a 2.4 GHz Spread Spectrum Radio IEEE Std. 802.15.4™ Compliant RF Transceiver. Additionally, Factory Synced RF Transmitter allows for multiple units to be used without fear of cross-communication.
* Prototype design being used in the videos above
Certain aspects of Spotter Buddy may be covered under license by one or more of  the following U.S. Patents:
8,710,970  |  8,013,720  |  7,777,617  |  7,567,167
Want to see how Spotter Buddy can help keep your employees safe from injury or even death? No problem. Contact us today to set up a live demo of Spotter Buddy.
For information on how you can apply for Business Credit with SunnySide Supply, please email or call today to receive an application.