SunnySide Supply proudly distributes the Ergo Advantage Safety Tile Systems, the next step forward in Ergonomic Safety Matting.
The Ergo Advantage manufacturing process consists of high-quality injection molding. Therefore, Ergo Advantage provides superior ergonomic products and solutions that represent the best value for customers. In addition, Ergo Mats are manufactured with 100% Recycled PVC for waste reduction and prevention.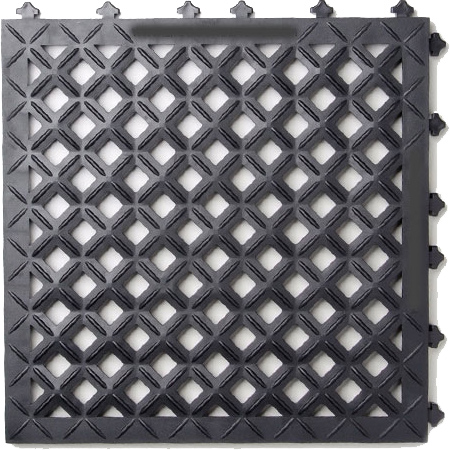 OFFERING SAFETY & COMFORT
Available in 3 sizes – 4, 6 or 10 x 18" tiles
Includes all necessary edges
Comes in 6 different tile types including our best-selling anti-fatigue
Available in Drainage, ESD, Grit and Antimicrobial formats
Easy to move to clean or reconfigure
Same patented modularity and leg structure
Sustainably made of recycled PVC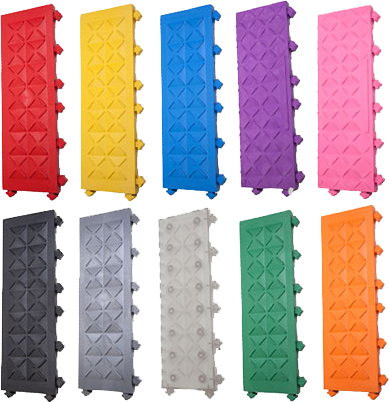 Ergo Advantage Innovative Compression Flex Technology is designed to give you the ergonomic advantage of improved blood flow to reduce fatigue. In other words, it adds a layer of shock absorbtion to lower stress.
The patented Anti-Slip Grit Surface gives you the safety advantage to reduce slips, trips, and falls.
The advanced Versatile Interlock System allows for ease and efficiency during installation of future modifications.
Take Advantage of the Flexibility: The flexibility of the interlocking system supports a reconfiguration of the tiles when changes are necessary. For instance, a user can stagger the tiles to accommodate tight spaces. However, diasasembly of the tiles is easy when reconfiguration is necessary. The Ergo Advantage design allows its interlocking tiles to remain connected in the toughest work environments.
For information on how you can apply for Business Credit with SunnySide Supply, please email or call today to receive an application.