The LOBO access system is a truly unique industrial maintenance platform. It can be easily tailored on site to your specific application. The LOBO work platform system centers around a proprietary clamp and tube design. Additionally, it eliminates the need for traditional (ridged frame) scaffolding and ladders, without the need for specialized training or tools to build & use.
Many of the world's largest corporations utilize the LOBO Modular Work Platforms. Some include: Boeing, GM, Volvo, Ford, Nasa, Bell Helicopters, Miller Brewing, Anheuser Busch, The Pentagon, Boston Transit, New York Transit, Bombardier, Rolls Royce, Johnston Space Center and the Denver Airport.
Safe Access
Low Cost
Easy Assembly – No Tools Required
Quality Tube and Clamp Construction
Flexibility and Expandability
USA OSHA / ANSI A10.8 Compliant
CSA Compliant
British Standard Compliant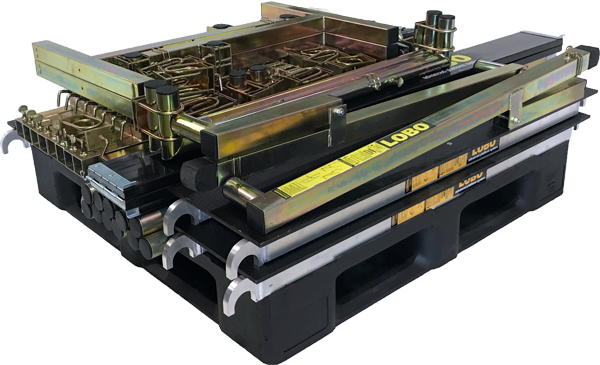 The LOBO system is completely OSHA Compliant. Additionally, it can be built and maintained by any competent employee familiar with the system. Therefore, your company saves the costs associated with renting scaffolding or outsourcing the project in its entirety.
You can assemble the LOBO into virtually any configuration, shape or size in a matter of minutes. Its versatile design allows for virtually any customized solution, especially when accessing tight or otherwise difficult to access areas. Should your application change, there's no need to buy a new system. Workers can expand the LOBO work platforms in any direction by simply adding more standard components.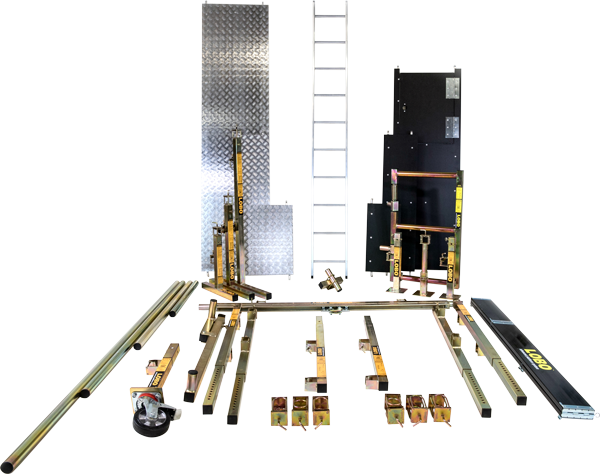 Whether you are building from scratch, or bringing your facility up to the current standards, get started by contacting a representative today.  Learn how the LOBO Access Modular Platforms can save your company time & money, through all phases of your maintenance and operations.
For information on how you can apply for Business Credit with SunnySide Supply, please email or call today to receive an application.